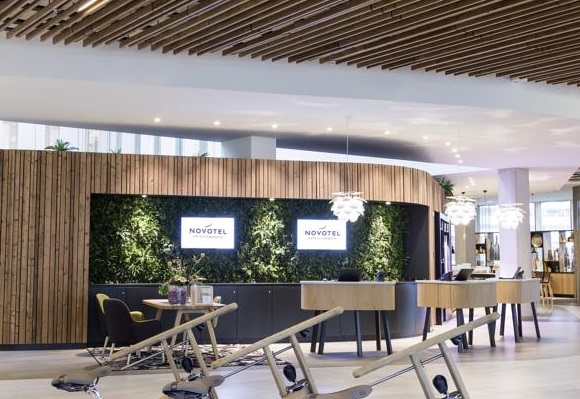 The Marine Surveying Academy, which manages the eCMID Accredited Vessel Inspectors scheme on behalf of the International Marine Contractors Association (IMCA) and the accrediting professional body, the International Institute of Marine Surveying (IIMS), by which it is wholly owned, is delighted to announce the first conference for eCMID AVI's.
The special one day conference will take place on Tuesday 25th April 2017 In Amsterdam.
Location: by Amsterdam Schiphol Airport
Date: 25 April 2017
From: 09.00 hrs to 16.30 hrs
The Conference Programme
09.30 – 10.15  Mike Schwarz, IIMS CEO. Background to the accreditation scheme and update on its progress:
Chris Baldwin:  Major changes and new developments to eCMID
10.15 – 11.00  Ian Coates: Key learnings from the AVI validation courses
Break
11.20 – 12.00  An interview with Nick Cranch, Senior Marine Technical Advisor at BP entitled: The importance of the accreditation scheme from the client's perspective
12.00 – 12.45  Speaker to be confirmed
Lunch
13.45 – 14.30  CMID AVI and DP expert, Ursula Smith, presents: How to inspect a DP system and complete the DP supplement
14.30 – 15.15  Speaker to be confirmed
15.15 – 16.00  Panel discussion with questions from the floor
16.00 – 16.30  Networking
The cost for the day to include luncheon, tea and coffee breaks is GBP £150.
Who Should Attend?
• Current accredited eCMID Vessel Inspectors
• Those seeking accreditation before it becomes a requirement by 1 January 2018
• Vessel owner and operators who wish to know more about the scheme
• Representatives from P&I Clubs
About the venue
The eCMID Accredited Vessel Inspectors One Day Conference will take place in Amsterdam at the Novotel Amsterdam Airport Schiphol Hotel, Netherlands. The hotel is conveniently situated just one stop on the train (4 minutes) from Schiphol Airport station and just 200 metres from Hoofddorp Station.
A special rate for conference delegates requiring overnight accommodation has been agreed of 119 euros plus 6% city tax payable directly to the hotel.
The hotel's web site can be viewed here:
Click to view and download the Conference brochure in pdf format: eCMID-AVI-One-Day-Conference
You can reserve your place in the following ways:
• By email stating your name, your contact information and details of who to invoice.
• By telephone directly to the MSA offices. Please call + 44 (0) 23 9238 5223.
• By using the online conference book form below.
On receipt of your reservation, MSA will invoice you for GBP £150 by email.