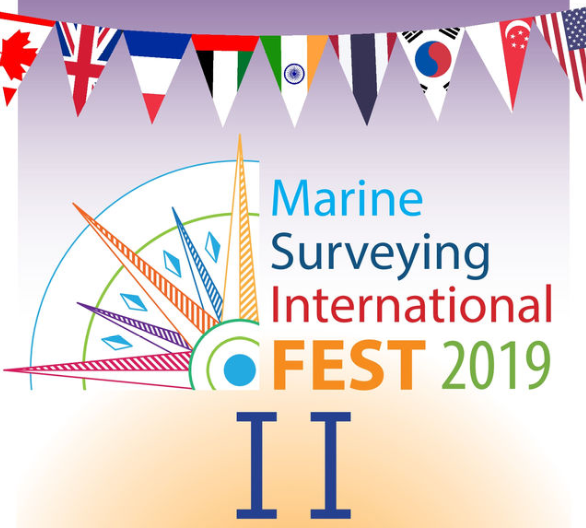 Following the success of the inaugural online only event last year, the International Institute of Marine Surveying (IIMS) is delighted to present Marine Surveying International Fest II in two parts. We have lined up a feast of education and information for yacht and small craft surveyors on Tuesday 10th December (view the speaker schedule) and for commercial ship surveyors on Thursday 12 December (view the speaker schedule) – both commencing at 06.00 UK time. You do not need to be a member of IIMS to participate in the Fest.
Building on 2018, these two days seek to recognise the importance of the profession of marine surveying and promote the vital role surveyors perform in keeping lives safe at sea. No matter what time zone you are based in around the world, or area of surveying you work in, we hope to offer something of interest to you. The day will equally appeal to those who work with, or engage surveyors, or touch the profession in some way.
How both days work
Marine Surveying International Fest II is an online only event and will be anchored from the IIMS head office in the UK. It is a rolling 12 hour, non-stop marathon, starting at 06.00 (London UK time) and runs non-stop until 18.00 (London UK time).
Each hour on the hour, a new presentation will be delivered live (with a couple of exceptions) by a knowledgeable presenter somewhere in the world on a surveying related or relevant business topic. For one low fee, you can join the Fest taking advantage of as many of the 12 presentations over the 12 hours as you wish. And if you miss any presentations because the time does not work for you in your location, your fee covers access to the entire content after the Fest, which will be videoed and sent to you.
If you cannot make the date, but would still like to have access to the video content, which will not be made available publicly after the event for six months, then the one off fee covers that option too.
How much does it cost?
The one off low fee to participate in Marine Surveying International Fest II is just £95, approx. US$ 120, (less than £8 per presentation). This entitles you to join the proceedings, leave at any time and then re-join the channel later so that you can take the presentations that are of most interest and relevance to you.
For full details of the presenters and to reserve your place please:
Click here if you are involved in yacht and small craft surveying, and/or
Click here if you are involved in commercial ship surveying.
Hope to see you online at Marine Surveying International Fest II!