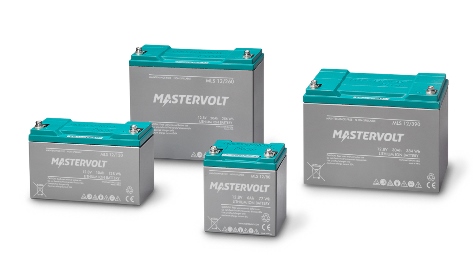 Dutch based Mastervolt has announced the launch of its MLS series of high performance 12 V Lithium Ion batteries.
There are four new models of Lithium Ion batteries available, ranging from 80Wh to 390Wh.
The MLS series has been developed with technology taken from the MLI Ultra series, sharing many of the same characteristics.
Mastervolt believes the MLS series is ideal for applications where long lifespan, light weight and compactness are key.
All the models have a tough waterproof plastic case to make it a straight-forward replacement for most existing lead-acid batteries.
Lithium Ion is said to have many advantages over lead acid, the MLS series can fast recharge with an hour and deep cycle approximately 2000 times without damage. This is three times longer than lead acid.
An integrated battery system including safety disconnect can protect the battery from deep discharging, overcharging and overheating.
Mastervolt says the series is ideal for portable applications such as mobile communications, as well as small boats and industrial applications.
About Mastervolt
At Mastervolt, a dedicated group of engineers with a passion for innovation, vast expertise and the desire to develop the very best, work diligently to push the envelope of what is possible in electrical system and component technology. Each product is intelligently designed for longevity and optimal performance in harsh environments, having endured gruelling testing to exceed global industry standards. With engineers situated in three centers of excellence in Auckland (NZ), Amsterdam (NL) and Wisconsin (US), there is a global focus on their product development process, which takes into account where, when and how their products are utilised.