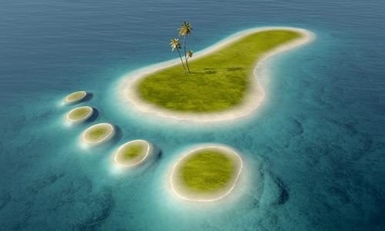 Some of the biggest names in the superyacht industry have vowed to reduce their carbon footprint in support of the non-profit organisation, Water Revolution Foundation.
So far Benetti, Feadship, Heesen, Lürssen, Abeking & Rasmussen, Alexseal, Amels and Damen, MB92 and Rybovich have signed up to help reduce the carbon footprint of the superyacht industry.
The arrangement means the yachting companies have made a promise to reduce their greenhouse gas emissions. They will also make financial donations to help protect the future of the superyacht industry by ensuring it is more sustainable.
The pledge coincides with the objective set by the International Maritime Organization: to reduce greenhouse gas emissions by 50% by 2050 from 2008's levels.
Robert van Tol, Water Revolution Foundation executive, commented, "Sustainability is something we can no longer view as optional. But, more importantly, our industry is well positioned to take the lead with a smart and affluent clientele and our unique connection with the ocean."
"Our foundation is open to all industry companies. Sustainability is not a competitive advantage; it is a responsibility, a minimum standard that we need to continuously improve upon collectively," he added.
Water Revolution Foundation was set up with strong links to the superyacht industry and is led by a board of key industry figures, including Henk de Vries from Feadship, Peter Lürssen, Wayne Huizenga III from Rybovich and Philippe Briand.