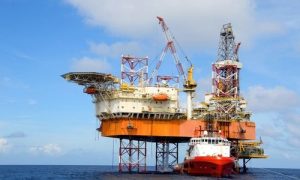 The US Coast Guard (USCG) has issued an important Safety Alert on the dangers of confined space entry following a recent incident where three people were asphyxiated in a confined space on a drilling rig (MODU).
The USCG says that studies show that people often miss the obvious clues while working under enhanced stress and because their focus is on another activity. Several sources indicate that over 50% of those who perish in enclosed and confined spaces accidents do so while trying to assist and rescue their co-workers.
Ten crewmembers were on board the MODU preparing it for a heavy lift transport to an overseas ship breaking facility. They were successful in dewatering three of the MODU's four legs.
Yet, the de-ballasting system was inoperable in the fourth leg because piping and valves had been previously removed. To continue pumping, the crew rigged a portable diesel engine driven pump to discharge the tanks.
Continue reading "USCG publishes a safety alert after three confined space fatalities on a MODU"