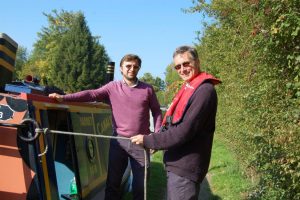 Canal & River Trust will move resource from its centrally based roles into its six regional customer-facing teams to improve customer service and engage with local communities.
The changes will be made as part of the trust's waterways and well being strategy and will see operational management roles adapted to meet the requirements of the new regions.
Richard Parry, CEO, commented: "The Trust has been repositioning as a charity for the waterways and well being, with a new structure that has seen us move from ten waterways to six larger regions, with some activities previously managed centrally now devolved to these regional teams, and a reduction in senior manager numbers overall.
Continue reading "CRT to create regional teams to improve customer service and engage with local communities"