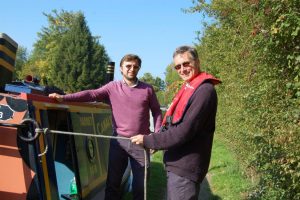 Canal & River Trust will move resource from its centrally based roles into its six regional customer-facing teams to improve customer service and engage with local communities.
The changes will be made as part of the trust's waterways and well being strategy and will see operational management roles adapted to meet the requirements of the new regions.
Richard Parry, CEO, commented: "The Trust has been repositioning as a charity for the waterways and well being, with a new structure that has seen us move from ten waterways to six larger regions, with some activities previously managed centrally now devolved to these regional teams, and a reduction in senior manager numbers overall.
"The intention is to re-design roles to meet what the Trust needs for the future rather than to remove these posts from the organisation entirely."
He said operations roles will be focused on how to deliver great customer service for boaters, towpath users and visitors to the trust's attraction. There will also be "greater capacity to react and respond to the needs of the local waterway and surrounding communities."
The changes affect approximately 240 colleagues, whose existing roles are now 'at risk'. Those affected include professional, supervisory and management roles. Waterway operatives, team leaders and volunteer leaders are not affected by the changes.
During the consultation period with our trade unions, which will commence next week, those affected will have the opportunity to discuss their aspirations and preferred outcomes.