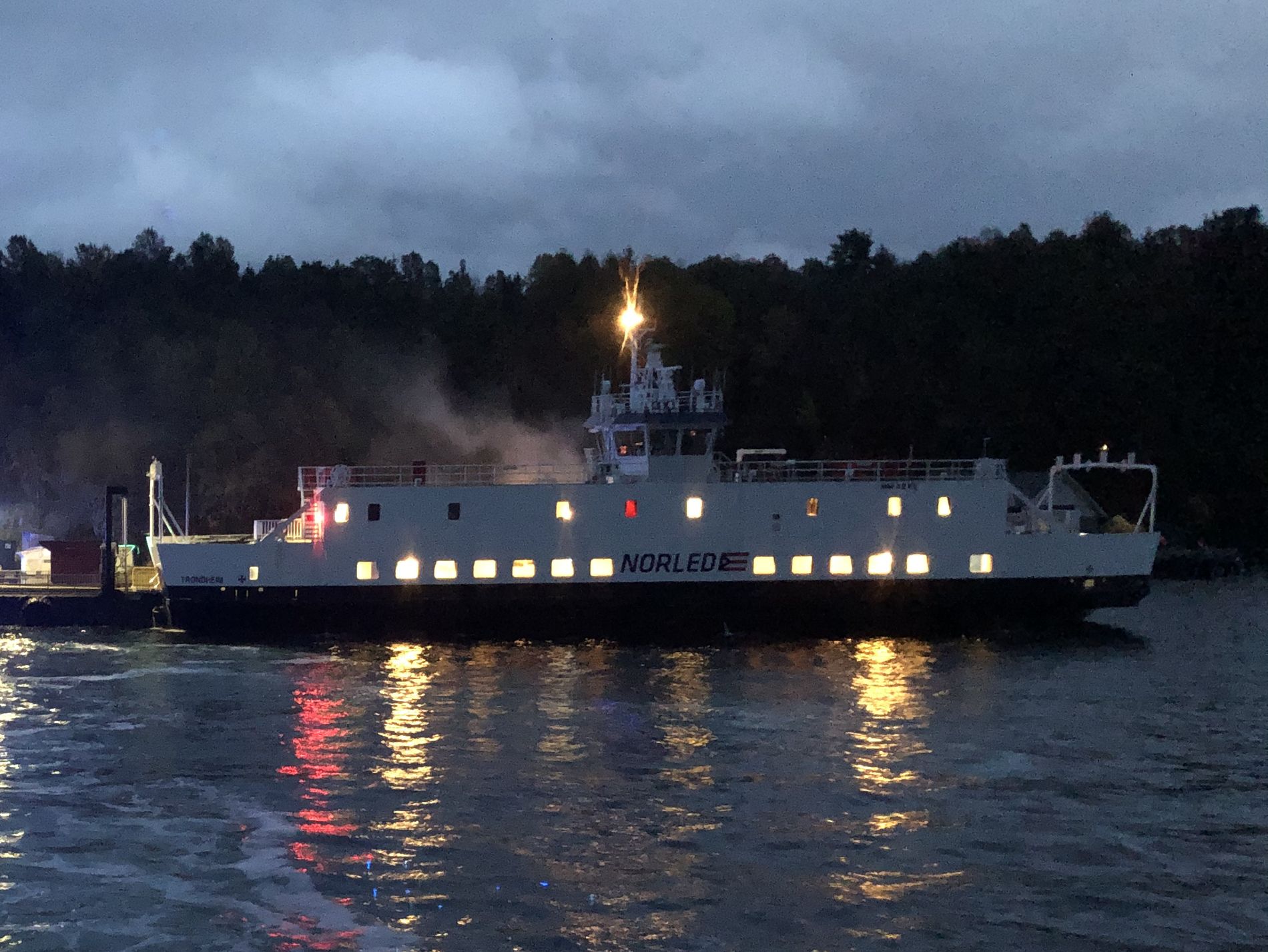 The Norwegian Maritime Authority has published an alert concerning a small fire that erupted in the battery room onboard the MF Ytterøyningen passenger ferry. The Norwegian Maritime Authority is warning shipowners, operators and other stakeholders and interested parties about the dangers associated with lithium-ion battery systems after a fire and subsequent gas explosion on board a diesel-electric ferry in Norway.
The small fire was reported October 10 in the battery room of the Norled passenger ferry MF Ytterøyningen. The ferry returned to harbour under its own power where passengers and crew were evacuated to land. Overnight, however, a serious gas explosion rocked the battery room causing significant damage.
Specifically, on October 10, a small fire erupted onboard the ferry. Norwegian broadcasting company NRK reported at the time that twelve firefighters were taken to the hospital as a result of being exposed to hazardous gases associated with the batteries.
In light of the incident, the Norweigian Maritime Authority recommends that all shipowners with vessels that have battery installations, carry out a new risk assessment of the dangers connected to possible accumulations of explosive gases during unwanted incidents in the battery systems.
Corvus Energy has published its own recommendations and advice concerning the incident:
– Do not sail without communication between EMS and the packs (BMS). Keeping the packs powered up will maintain this communication link. An unpowered pack can not communicate important system data (faults, warnings, temperatures and voltages) to the EMS/bridge. Ensure that current ESS parameters are showing at the EMS interface. This is a verification of the communication link.
– If a gas release, thermal runaway situation or fire in the battery room is suspected: Do not power down the battery equipment.
The The Norwegian Maritime Authority has launched an investigation to determine what caused the explosion.