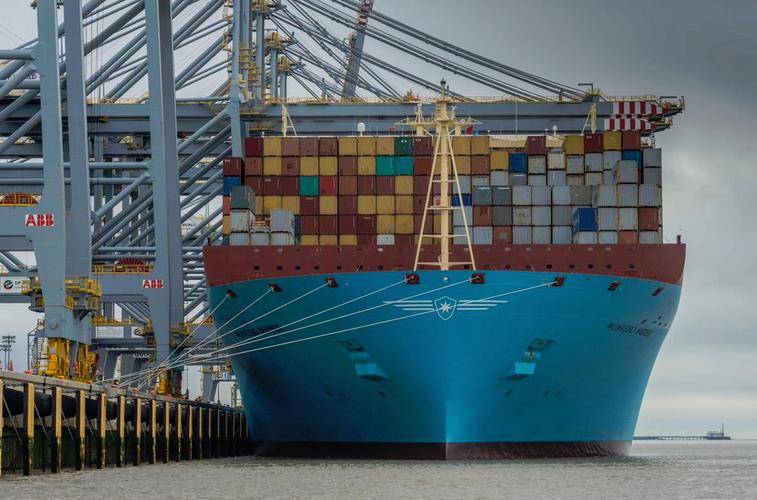 The 399 metre long Munkebo Maersk, which weighs in at 195,000 tonnes and is 60 metre wide became the largest vessel ever to sail up the Thames. The Munkebo Maersk is one of the largest container vessels in the world. She was helped into port by pilots from the Port of London Authority.
Munkebo Maersk can carry 18,300 x 20 foot containers.
Simon Moore, chief executive of DP World London Gateway, said: "This is yet another record and landmark moment for DP World London Gateway.
"By welcoming the Munkebo Maersk we have demonstrated again that we are more than capable of handling the world's biggest container ships, in this case operating on the Asia-Europe routes."
Brian Godsafe, managing director of Maersk Line UK and Ireland, added: "We're using DP World London Gateway to help ensure the right container equipment is available for our customers in the locations they want it. In this instance, that means out in the Far East where they can be used to transport goods across our East-West Network.
"We are delighted that DP World London Gateway has been able to support us in serving our customers, and are pleased to help them break the record of the largest vessel on the Thames to date."