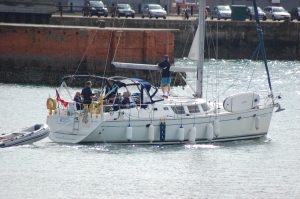 The figures produced by British Marine show a 1.7% growth in revenue, with the marine industry contributing more than £1.1bn of Gross Value Added (GVA) to the UK economy and supporting more than 33,000 direct employees.
Leisure marine exports in 2018 surpassed £1bn for the first time since 2013, an increase of 16% compared to 2017.
Half of the exports went to the Eurozone and wider EU, however the USA is a growing sector accounting for 25% of British exports, an increase of 30%. In addition, Asia has seen growth of 20% and South America 39%.
"These latest figures illustrate that the British boating sector has continued to prosper, despite challenging conditions and the ongoing uncertainty about Brexit," said Lesley Robinson, BM CEO.
"Business confidence within the industry relies on consumer confidence and if this uncertainty continues the industry will pay the price. After all, leisure activities are almost always the first thing consumers drop during tougher times."
The increase in exports has been attributed to the strong global economic growth over the last year and a weakened sterling as a consequence of Brexit, making British products stand out as price competitive compared to their international rivals
The BM survey also showed the majority of members are positive about their future prospects, though less so than in 2017.